Presenting a weekly list of all newly listed or reduced in price homes for sale.
RICHARDS A E
259 OPEN GULF STREET
Beds:
7
Baths:
6
Sq Ft:
5,214
Year:
2014
$3,250,000
MIRAMAR BEACH
825 SCENIC GULF DRIVE
Beds:
5
Baths:
5
Sq Ft:
3,602
Year:
1999
$3,499,000
MIRAMAR BEACH, UNRECORDED NBHO
2891 SCENIC GULF DRIVE
Beds:
3
Baths:
3
Sq Ft:
2,524
Year:
1996
$2,200,000
AVALON BEACH ESTATES
11 BALLAMORE ROAD
Beds:
7
Baths:
7
Sq Ft:
5,675
Year:
2008
$2,950,000
MIRAMAR BEACH
797 SCENIC GULF DRIVE
Beds:
5
Baths:
5
Sq Ft:
3,218
Year:
1998
$2,899,000
Looking for Destin Homes For Sale?
Relax....you've come to the right place!
Destin & 30A Home Market Update
January 2020 -- The home market continues to deliver good news to homeowners with respect to property appreciation and the ability to sell when needed. Single family coastal homes continue to be in high demand along the Destin & 30-A coastline and parts inland. The charts below provide a 10 year comparison of the average price of single family homes.
Destin & 30A Home Prices Increase
The price of Destin & 30A homes continue to trend upward . The average price for a Destin home has increased each of the past 10 years. Looking at 2018 at min-year, it is almost a certainty 2018 will and another year to the long string of average price increases.
Destin & 30A Homes In High Demand
The number of Destin home sales continue upward. Rising prices have not dampened the number of sales. The number of Destin & 30A homes sold each year has more than doubled since 2010.
What is fueling home sales? This is what home buyers say:
Waiting to purchase does not seem productive as sustainable price growth is underway.

Family continues to grow and need for different/larger home more urgent.

Shrinking inventory continues and homes and choices are narrowing.

Popularity of the area continues to grow. Home demand will persist.
While no one knows the future, statistical indicators show the strength of our local market and infers continued demand.
Destin & 30A Beach Home Inventory Near Record Low!
Dwindling home inventory has been the trend in the Destin and 30-A coastal market. While buyers continue to build, coastal land on which to build has become more scarce and more costly. Significantly more buyers than sellers are shopping local markets.
As can be seen by the pattern the past 8 years, most years have seen new inventory home resupply coming up short in fulfilling new buyer demands. The ever-increasing popularity of our local area has consistently grown sales to outpace supply in most recent years. There is a notable difference in the past inventories 8 years ago and now.
Homes For Sale in Destin, 30A, and Vicinity
A link to all homes & townhomes for sale within Destin, 30a and other nearby geo regions are listed by geographic area in the table below. Please let us know if may assist you in obtaining detailed information for properties located in these local regions.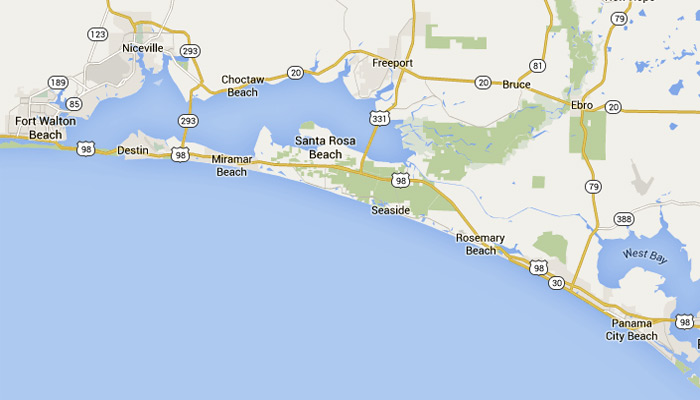 MARKET AREA
HOMES
TOWN HOMES
CONDOS
TOTAL
N SANTA ROSA BEACH
3
138
141
PANAMA CITY
201
26
102
329
PANAMA CITY BEACH
46
1
5
52
About Our Site
IMPORTANT NOTE: All information provided on this site is for your personal, non-commercial use and may not be used for any purpose other than to identify prospective properties you may be interested in purchasing.
RELIABILITY: RE/MAX Paradise Properties strives to ensure the accuracy of the data contained within this site. Information is deemed reliable, but is not guaranteed.